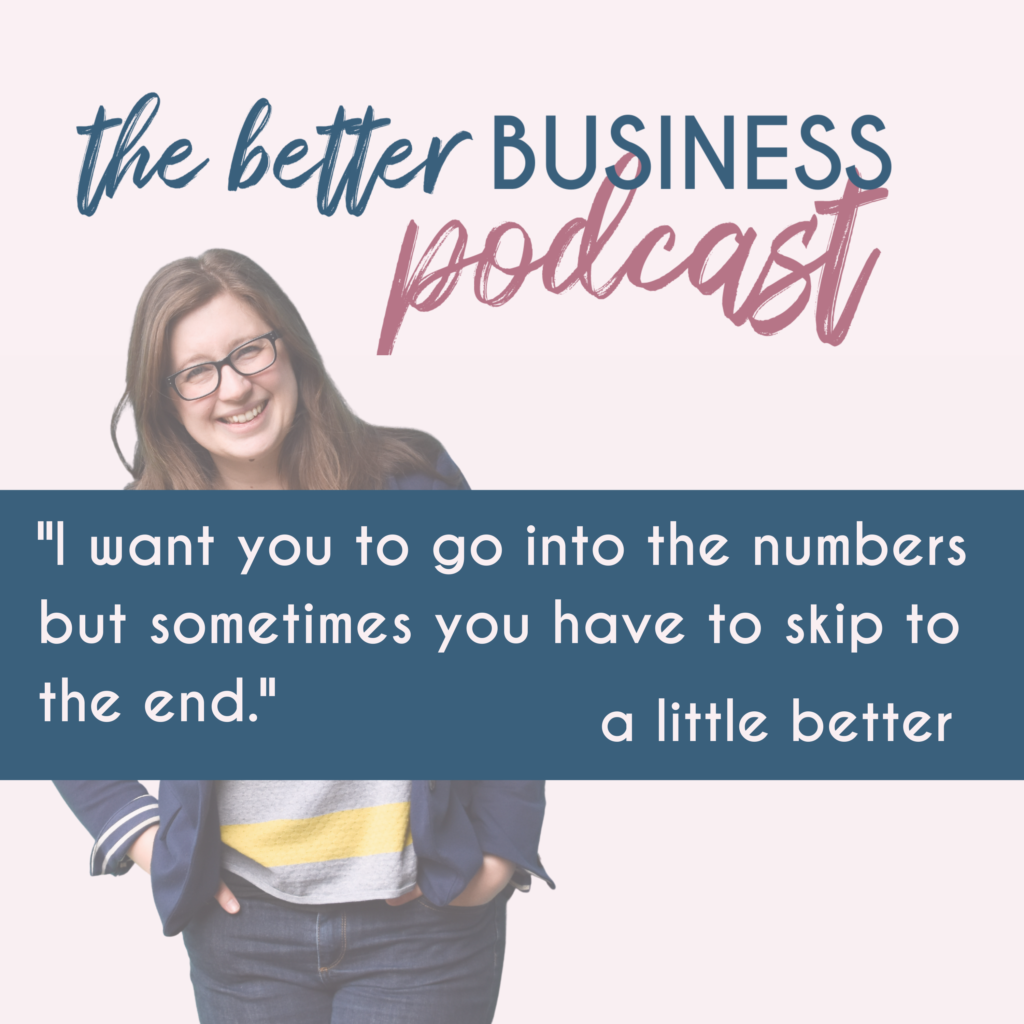 Today on the Better Business Podcast, I'm bringing you a quick pricing hack for your products!
I'm so excited to share this five minute pricing tip with you! It comes from my years of experience working with small businesses selling online.
This profit-generating tip is great for online retailers who want to make sure their products are profitable, but don't have time to do a deep dive or a full pricing review.
Here's my top tip for pricing your products quickly:
Put your prices up by 20%.
About 80% of new clients need to put their prices up by 20% in order to be profitable and run a sustainable business.
Chances are you haven't accounted for inflation or rising material costs, so you at least need to put your prices up by 4% (the current inflation rate in the UK).
The longer it is since you last raised your prices, the more you need to raise them.
Don't put off having a profitable, sustainable business!
And of course, if you'd like a full product pricing calculator template, you can find mine inside Pricing For Profit (And Sanity).
Did you do this pricing hack? Let me know over on Instagram.