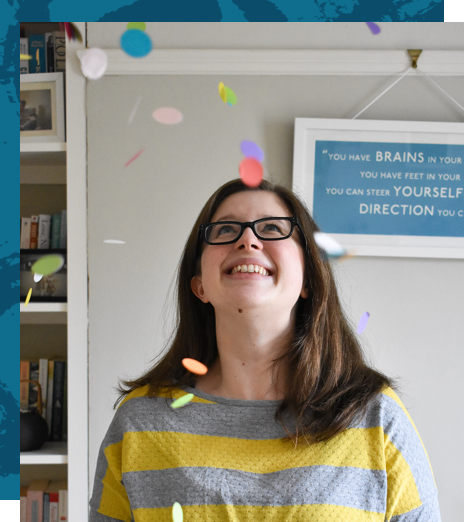 You're spinning on the spot and not sure where to head next.
You're tired of running a business by yourself (even if you have staff supporting you).
You're ready for more. You're ready for (more) connection to heart and soul.
You need support.
Well, the first thing you need to know is that you're not alone. I've worked with hundreds of business owners, makers, and creative entrepreneurs to help them find clarity and move forward with purpose.
Working one-on-one with me is an investment in your business, and an investment in yourself.
The Three C's
My blend of three key skills is part of what makes working with me one-on-one so unique.
I consult when I use my direct experience of selling online, marketing products and services, and being a creative entrepreneur myself to guide and share wisdom that's relevant to you.
I coach the majority of the time. This means that I'm here to guide you to the answers you already have, and to help you create the business and life you truly want. Expect questions. Expect deep care and attention. Expect transformative experiences.
I counsel when the feelings come up. I feel deeply myself, and have spent years learning how to experience my emotions without letting them rule my business or my life. I truly believe that emotional health and wellbeing helps us to be better leaders, creators and business owners, so I bring a fair bit of counselling to the table.
Care and Attention
When was the last time you could say everything on your mind, and someone truly listened? Listened beyond the surface worries, without trying to fix everything straight away. Listened to YOU, and made space for your feelings and fears, while keeping a keen eye out for your dreams.
Working with me one-on-one means you get my full attention when we're on calls together, as well as support via email when we're not. You get to share your fears without judgement, to someone who can provide the space and trust to guide you away from worry and closer to dreams and success.
What do we even talk about?
There's nothing that's off-limits. We talk about business strategy, marketing plans, big dreams, small annoyances, pricing and money, managing people and leadership, family and kids, product development, spirituality and a whole load more!
I mentor and coach the person within the business. We'll set goals and give an outline to our work, but because I work holistically, inevitably we explore the stuff that comes up.
There's no golden ticket
If you're looking for the one-size-fits-all answer, the immediate triple-turnover, or someone to tell you that you just have to hustle harder, I'm not for you.
My work is about empowering makers and creative entrepreneurs to discover the business and the life they really want, and to support them in making it happen.
Packages and Approach
My favourite thing in the world is to get to know people - really get to know them. I function best on a deeper level. I say that not to scare you, but to let you know that if you're hoping for a surface-level quick fix, you'd be better off finding another business coach.
And it won't surprise you to learn that I have clients that I have spoken to once a week for four years, and there ain't no stopping us now! For these clients, having that regular time to focus on their personal and business goals keeps everything moving. I'm their person, and they're my people.
For others, we work intensively for three to six months while in transition or working on a project, and they top up with my group coaching programme.
To get me at my best, and to really make significant changes or tune-ups to your business, we need more than a one-off, one hour session, which is why I offer a package of six sessions. We'll get to know each other, uncover your vision, and make it happen.
My bespoke business coaching packages offer a series of coaching sessions that are unique to you. We'll start by exploring your dreams and what's holding you back, followed by creating a plan that feels really good, is immensely achievable, and is then supported by both of us.
You can tap into my wisdom on marketing, product development, business structure and branding, as well as the personal development and heart-and-soul work that I believe is essential to business success. Think self-care, refreshing your mindset, and trusting yourself.
I spent years struggling with overwhelm, depression, anxiety and burnout, and after hitting the bottom one too many times, I discovered that treating myself like a human being with heart and soul was the only way forward. Still with bags of ambition, I now focus my work so that I can achieve business success as well as mental and emotional wellbeing.
Join me for a single session, 3-session or 6-session package to re-think your time management, self-care and approach to yourself and your business. We'll explore what's dragging you down, and discover what calms you AND lights you up. Get ready for as much change as you can imagine!
Single sessions are 90 minutes with a check-in after a month
Multi-session packages can be booked at your convenience, so three sessions can be over three weeks, three months, or six months, depending on what you need
High-touch email support, including notes after each call and progress tracking
Discover your unique, meaningful, joyful business vision and plan
Improve your work-life balance, mental health, wellbeing and happiness, while running a brilliant business
Learn to prioritise business success-makers so that your work energy is focused
Get inspired to carve out your own path, and determined to make it happen, with bags of support along the way
Solve business problems, but also get to understand yourself better - everything is connected, and I like to work holistically with personal and professional
VIP Coaching Starts at £500 per month
Testimonials
"I contacted Jenny, not because I needed to be told what to do, but because a small voice of self-doubt was chiming in my mind. I was guilty of procrastination, which paralysed the way forward for me and my business. Coaching with Jenny has made me question why I am doing what I do, and what I want to get from it – along with finding the answers along the way. I have moved from procrastination to productivity with Jenny's help!"
- Amanda Spells, The Little Boathouse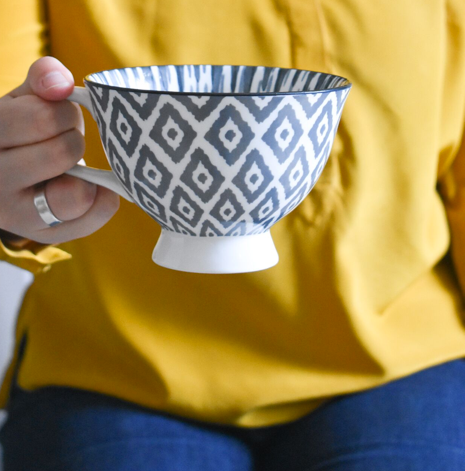 Enter The Forge
Life's too damn short to chase someone else's definition of success. I'm here to give you the courage and tools to forge your own path.