Testimonials
"Now I know where I want to be and how I'm going to get there"
- Gilly, founder of ekawear.com
Welcome, friend!

I'm Jenny, a business coach supporting creative female founders who are ready for change.
Together, we'll move you from feeling stuck, overwhelmed, (or just plain old lost!) to creating a business and life in flow - filled with purpose, direction, and the confidence to define your own idea of success. Described as "life-changing" and "essential to my business", my approach is a special blend of intuitive, nurturing self-discovery and whip-smart, unique-to-you business strategy. It's all about looking after what's on the inside as well as the outside.
Head and heart in perfect alignment.
The Better Business Collective
for the makers & solopreneurs ready to get strategic
Unlock your potential and build strong business foundations that support your path to success in this membership program, which opens seasonally. From a regular business review that's – pinky promise – actually enjoyable, to a wealth of tools to tighten up your marketing content each season, I'd love to welcome you through our doors.
Pricing For Profit
for the makers ready for ultimate confidence in their prices
This self-paced course will strengthen you with the certainty that you're pricing your products in the best possible way (for you and your customers). Get to grips with your numbers as you make your way through my simple, easy-to-understand framework towards a healthier profit margin and more sales. As a business owner, this course teaches skills for life.
The Mini Meditation Bundle
for creative entrepreneurs ready to get out of their own way
Learn how to tap into your own inner mentor and shift your mindset in as little as two minutes with this bundle of 10 audio meditations. From your morning routine to your ideal customer, you can level up your energy at any given moment. Designed to give you calm, confidence, and creativity, these audio meditations are not to be missed.
Testimonials
"I cannot possibly recommend Jenny highly enough. I feel so comfortable working with her, and am always ten times more confident after our sessions. She listens to my worries without judgement, has the most professional and experienced manner, and encourages me like no-one else can."
- Laura Clempson, Clara & Macy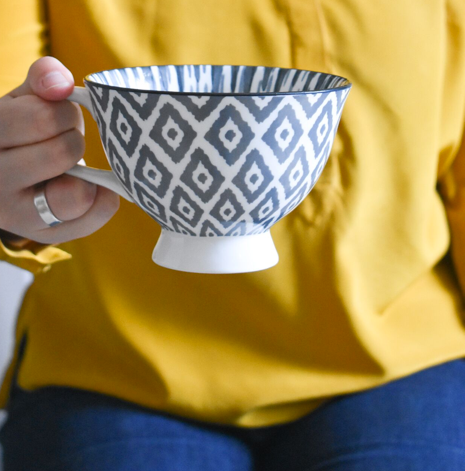 Enter The Forge
Life's too damn short to chase someone else's definition of success. I'm here to give you the courage and tools to forge your own path.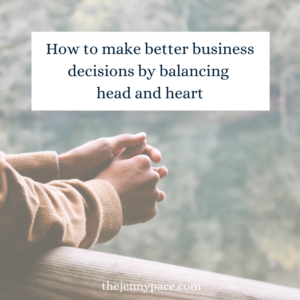 I'm a big believer in balancing our heads and hearts as business owners, founders, and creatives. Building a business requires savvy decisions, smart strategy, and ongoing education, but building a business that's right for you and aligns with the life you really want — that's all heart, and maybe some soul too. So as a small business owner, whether you're a one-woman-band solopreneur or creative founder with a fantastic team supporting you, how do you engage both your whip-smart head … Read more
Read More
Are you wondering what to do about Royal Mail strikes changing their last posting dates to earlier in December? Maybe you're worrying about Christmas sales and how to maximise your sales before the cut off? Perhaps you're even worrying about whether your business can survive in business this year… Over the last few days, I've received countless questions and worries from small business owners who are worried about Christmas sales in 2022. Read on for my thoughts and responses to … Read more
Read More
Let's Connect on Instagram