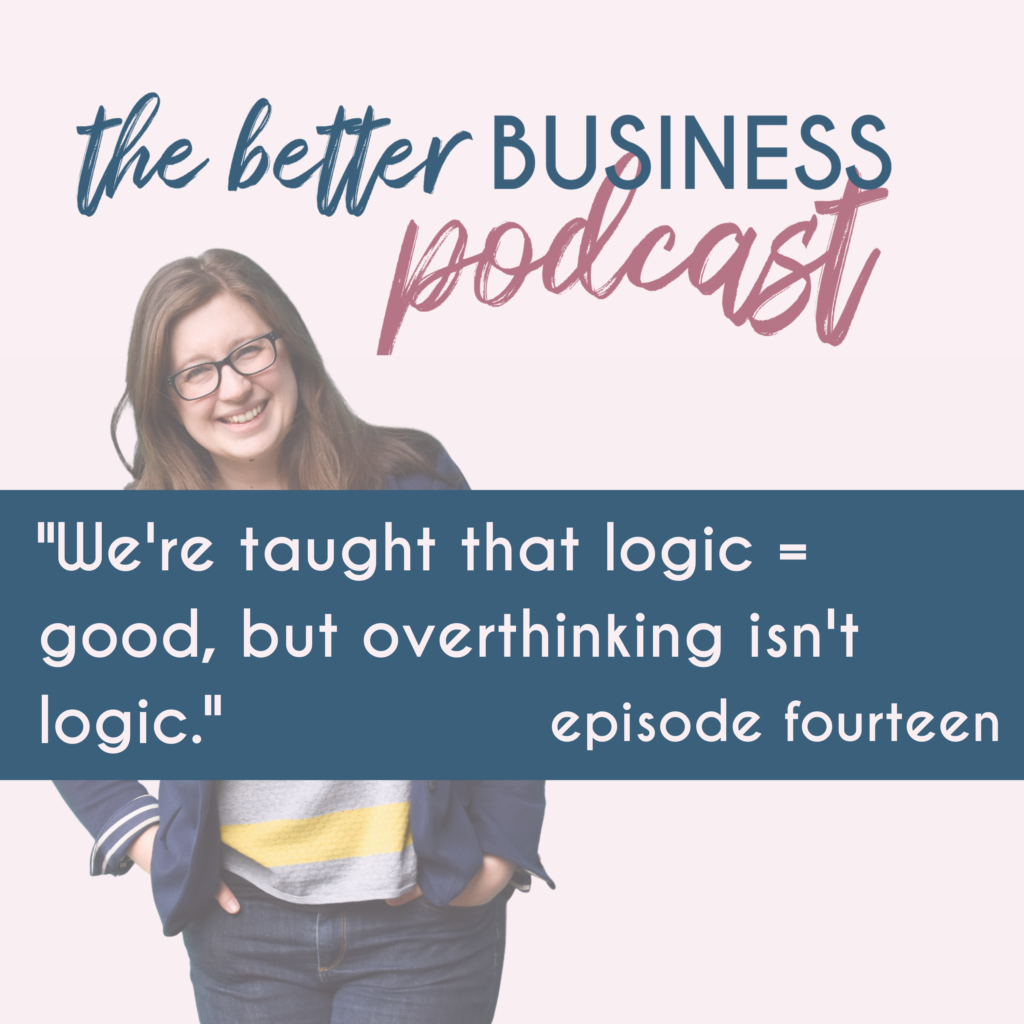 Are you an overthinker? Do you tend to worry about every small decision in your business?
Well, you're not alone. This podcast episode is for anyone who tends to get stuck in a loop, wondering "what if" over all the tiny things, and feeling exhausted at the end of it.
You'll discover:
What overthinking is, especially for business owners
Step 1 to calming your nervous system and resetting your busy brain
The connection between overthinking and the patriarchy
Why we tend to overthink and get stuck in decision paralysis
How you can reduce overthinking and free up your creative energy
Spoiler alert: reducing your overthinking is a HUGE step towards reclaiming your power.
And we 1000% need more of that in the world.
Questions to help you stop overthinking
Will this matter in a year?
What's the actual risk – and potential reward?
What does your gut say?
What would you do if you knew you couldn't fail?
What would be worth doing, even if you do?
Enjoyed this episode? I'd love to hear! You can pop a comment below, DM me on Instagram, or even buy me a coffee.
And if you want to access regular support to stop overthinking in your business, consider joining The Better Business Collective.