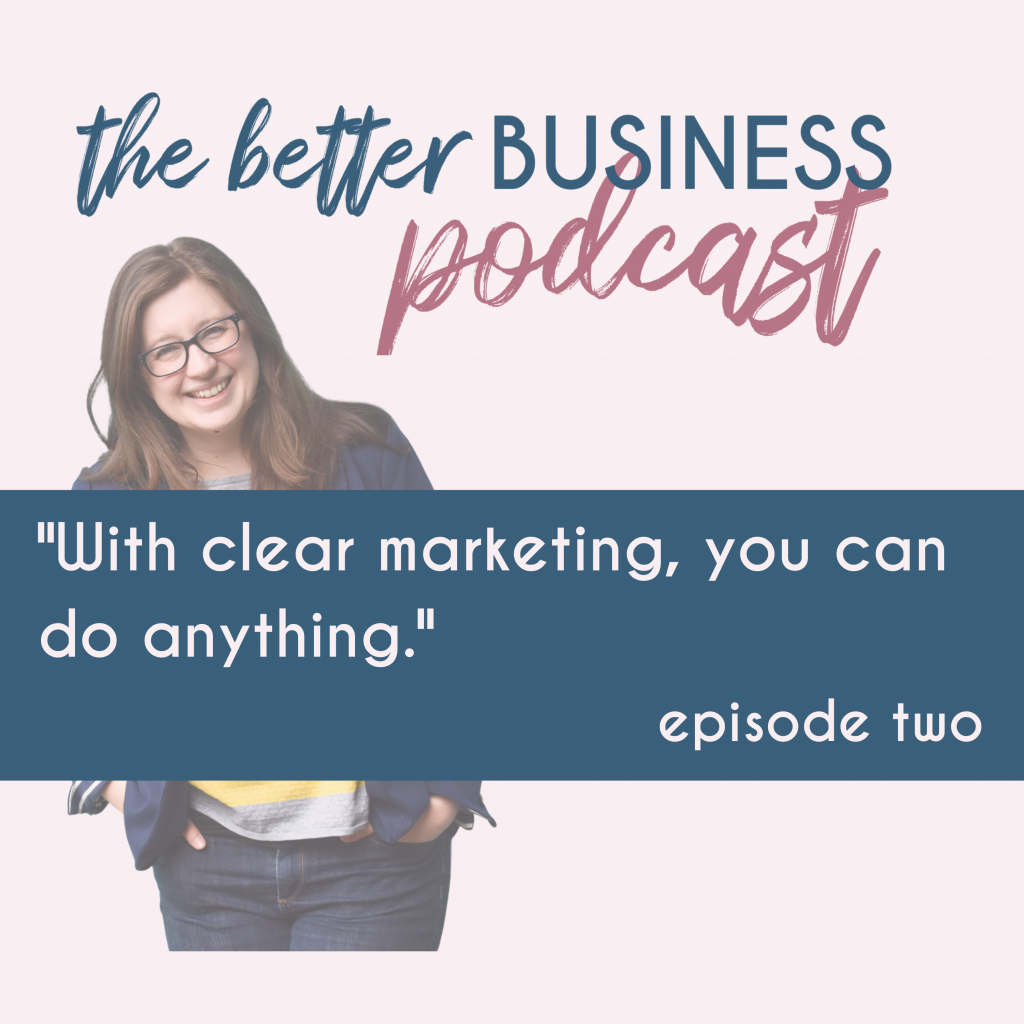 I hope no-one listens to this podcast…
So you might have heard me say I hope no-one listens to this episode of the podcast. Obviously not really, please keep listening! But it's because I hope you ARE thriving in 2021, and I hope that lockdown is ending and opening up opportunities for you.
I'm recorded this episode in early March, when we're on the cusp of lockdown rules relaxing here in the UK. Schools are opening again, which is BIG for a lot of my clients, and non-essential shops are opening, too. Also helpful.
But – spoiler alert – I don't have a crystal ball. So I don't know how it's going when you're listening to this. By the time it goes out, things might have shifted so much that you're just flying. In which case, I'm totally happy to have had this conversation with myself and my microphone!
That said, my intention is to share some of the ways of thinking about your business in these uncertain times so that you can survive but also go beyond that and thrive.
It's relevant to 2021, but also business is uncertain, even when there isn't a global pandemic, so these ideas will stay with you.
Before we do the HOW, let's remind ourselves of the WHY
As a business coach for female founders, makers, and solopreneurs, it's absolutely vital that I tell you: YOU DESERVE TO THRIVE.
Even in a pandemic.
Even when other people are struggling.
Even when there's a redistribution going on.
It is NOT selfish to have a business that is running well, that is easy, that is profitable and abundant.
By working towards those things, you are putting yourself in a position where you can support others. Your financial security, your mental and physical health – they are essential to your ability to support your family and local community. They do NOT take away from anyone else's happiness or security.
Even as things "return to normal" it's important to remember that you're allowed to thrive. Yes, more people have been shopping online, and that has been great for some of my clients. But that's not guaranteed to stop. You've got your customers through this time, and research shows that people are loyal about things like that.
PLUS: WE NEED YOUR LIGHT
We need your creativity, your passion, your energy. There's a reason people buy from you, and want your creations in their life. They give us joy, hope, entertainment, solutions, thoughtful gifts.
So this isn't the time to shy away from thriving. No hustle required.
So how do we thrive?
Clarity #1: What's your capacity?
First step, let's be really clear on the time and energy you have available. This might be something you need to reassess weekly, for example with kids at home and when they're back at school.
If you have school hours available, you can only plan for that. Do not expect yourself to function as if you had 60 hours a week available.
Consider how much time you need for orders and fulfilment, and allocate the rest of your time to marketing and business development.
Your capacity may fluctuate.
Make a list of if this, then that:
If someone gets sick, then… I'll turn off orders or extend lead times
If schools have to shut again, then…
If the shop's open, then…
If weddings get the green light, then… I'll kick into high gear for wedding marketing
So step one, be clear with yourself on your capacity.
Clarity #2: How do you light up people's lives?
Customers love clarity. Be really clear on the value you offer and the light you bring. What do you REALLY help people with? Bit of colour? Positive messages? Entertainment? Sassy messages to send to loved ones who are still far away? Delicious treats to sneak past the kids?
DO NOT HIDE YOUR LIGHT UNDER A BUSHEL. Humility has its place, but you are doing good work in the world, and we need to know about it.
Have a think about how you'd finish these sentences:
I help people by…
My products / creations are helpful because…
I love it when my business… gives people a boost
I made this product because…
And start pointing this out, sharing these messages in your marketing content.
Clarity #3: What's on offer? How do customers get it?
Customers love clarity! Sharing a product on Instagram? Where can I buy it? Is it really easy to find? Is there a link? Please can I buy it from my phone while I'm juggling my entire life?
Do you send things direct?
Can I click and collect?
Do you do gift wrap?
How long will it take?
Do not be afraid to share these HELPFUL and CLEAR pieces of information over and over again. Use clear calls to action and help people bring more joy into their lives.
Next step: Planning ahead
The world is uncertain. I love options.
If you have a physical shop, run in-person events, or have anything that will be impacted by lockdown ending, create your marketing and messaging ahead of time.
If this, then that.
Think about the conditional things that will help you to create options for yourself.
Think: If my shop is opening on 12th April, my welcome back promotion will be… (not necessarily a discount). I'll share this email, this IG post, this FB ad a week before. I'll share these things the day before. I'll share these things that first week. Done, pull them out when I need them.
And: If weddings get the go ahead, I'll share this marketing content. I'll put this on my homepage, I'll run this competition, I'll share these products. And if they don't, I'll do this instead to help my customers.
Perhaps this is you: If I book an in-person workshop, I'll open it to my waitlist first. Actually, I can keep building my waitlist now, so I'll share that once a week until I have a date. Then I'll share with my waitlist via email – here's that drafted. And then it'll go to social media. Then I'll reopen the waitlist for the next event.
Meet your customers where they are
As things open up more, keep in touch with what your customers need.
There may be a pull to go back to in-person markets and workshops. This will need reassurances and clarity.
Customers may need support with kids returning to school, perhaps anxieties will be high.
Maybe we'll need some DIY help as budgets get leaner.
Weddings are going to happen, but perhaps still limited. Does that affect your customer? How can you help?
Holidays are going to be home. How does that help?
Could you help people throw end of lockdown parties? Make up for no birthdays.
Keep your eyes open for opportunities.
Keep in touch with what serves your customers, how you can make their lives easier and better. This is what helps YOU to do the work you love, to build the success that's meaningful for you.
Keep your profit margins healthy
In order to thrive, you need to make money.
We're going to talk a lot about profitability on this podcast, so without opening up a can of worms, I'll just say, check your prices, make sure you're not discounting because you think you have to. You offer VALUE and BRILLIANCE. Keep the faith.
For families
For those homeschooling, I have zero parenting advice, other than to say that this pandemic has been a great welcome call to make sure what you're spending your time on is worth it. Love it. Make money from it. Thrive.
So that's it for today's episode! Thanks for joining me. If you have a moment, it makes a huge difference if you can follow, subscribe, and review the podcast.