When: Thursday 26th to Monday 30th March 2020
Where: Pedington Manor, near Gloucester
Who: up to 12 creative business women who are ready for rest, rejuvenation and better business alignment
Join me and a group of talented, creative humans who happen to be in business for a long weekend of inspiration, rejuvenation and business planning like no other!
Known as the Creative Business Retreat, my retreat weekends are now in their sixth year and have sold out almost every time, with many attendees coming back again and again for the clarity, community, and courage these weekends provide.
The power of retreating
When was the last time you had three full days to yourself to step back and figure out what you really want for your business? No distractions, no orders, no staff, no family to worry about. Just you, me, and space to explore your next steps.
It's a common theme that I don't allow retreat guests to put even a single mug in the dishwasher. This time is for you to be cared for with comfy beds, nourishing food, and business expertise.
Why? So that you can come away feeling rejuvenated, much clearer, and more confident in your abilities as a creative and an entrepreneur.
Going deeper
In our everyday lives, it can be challenging to see where the ship is headed. We get caught up with orders, marketing, fire-fighting, and generally just getting by. We get distracted by comparison, fear and exhaustion.
It's my wholehearted belief that there's a source of wisdom we can tap into when we go deeper, when we listen to our intuition.
On retreats, we go deep. We use meditation and quiet to listen within. We talk money, fears, family, staff, and all the things that have held us back. We dare to whisper our dreams to each other.
Workshops vs free time
Each full day (there are three - Friday, Saturday and Sunday) features a balance of workshops in the morning and free time in the afternoon, when you can coach with me, get a massage, work through exercises I provide, do yoga, or take a nap.
I like to balance structure with openness to allow you the best possible experience, the most opportunity to get what you need.
Group workshops
Working with a group of like-minded women is one of the most transformative, inspiring, worthwhile things you can do - at least, that's my experience. We work in groups because hearing others' stories can help us to unravel and understand our own. Plus, the women who retreat with me tend to be all kinds of awesome.
Our workshop topics include how and why to connect with your customers, creating better alignment with your business values, understanding your unique market position, and creating a vision for your business that's achievable, exciting and totally you. Most workshops come with exercises and worksheets so that you take home valuable insights and action points to keep you motivated.
We coach in the group, which means one person shares something that's coming up, and I ask questions to get to the heart of what's going on. It's not compulsory to do this in the group, but boy is it fascinating!
There's also space to dive deeper into certain topics individually and in smaller groups. Sometimes I'll do an extra money session, for example, or give more time to branding and business values. You get my time, attention, experience, and coaching skills all weekend.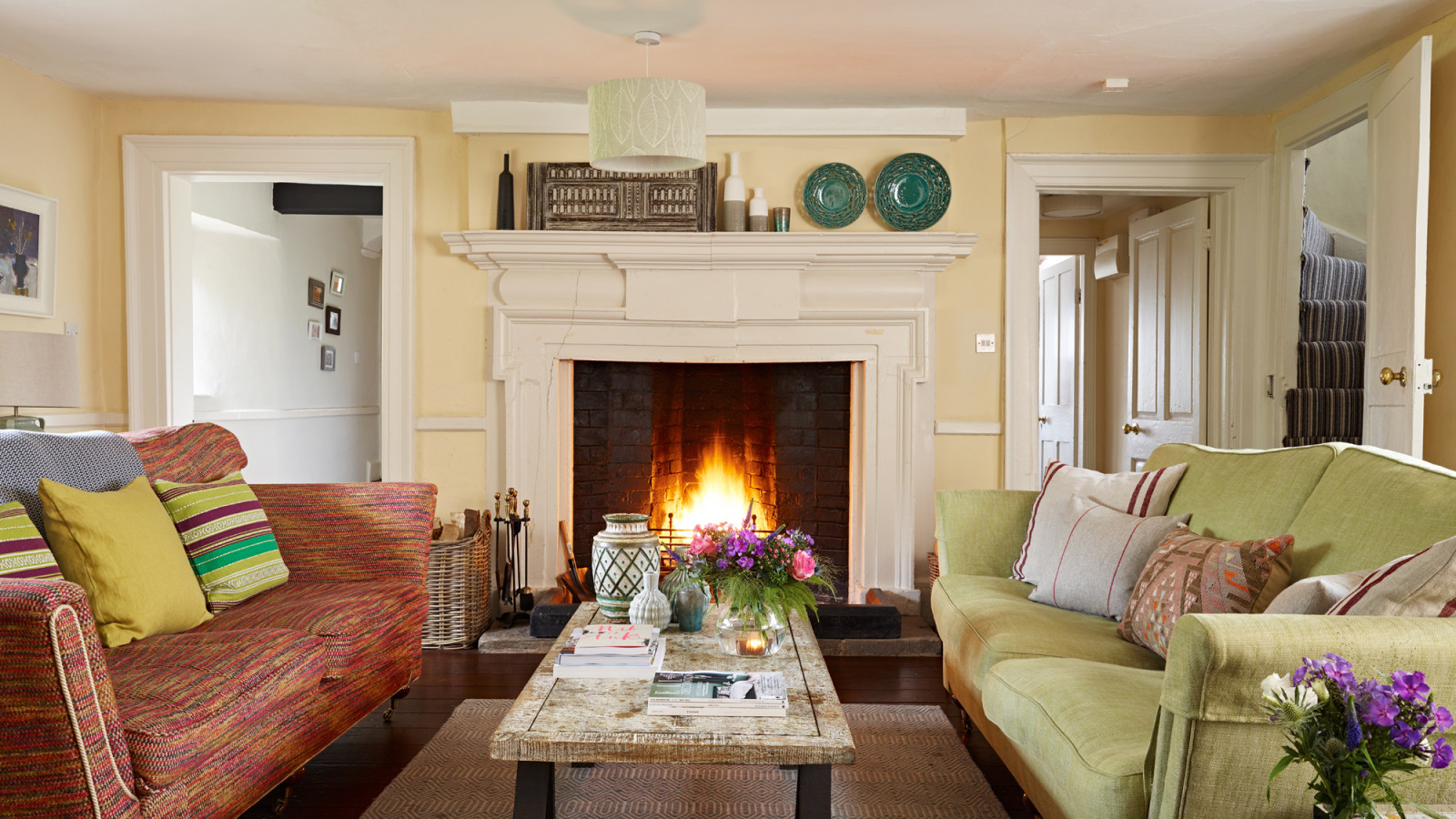 Our venue and accommodation
This will be my fifth weekend retreat at Pedington Manor - a gorgeous house just outside Gloucester and the Cotswolds. There are cosy sofas, spaces to sit, deeply comfortable beds, luxurious baths, and buckets of space to sit, reflect and simply be.
There are four different accommodation options to choose from. Each room type below decides your ticket total, and each room rate includes all your meals (from Thursday dinner to Monday breakfast), workshops and materials. The only thing you can choose to add is a 30 or 60 minute massage. Everything else is ticked off when you book!
Your investment:
Dorm room (up to 4 sharing): £850, or £250 deposit plus installments - SOLD OUT
Twin room (2 sharing): £1000, or £250 deposit plus installments - SOLD OUT
Individual room (shared bathroom): £1150, or £250 deposit plus installments - SOLD OUT
Individual en-suite: £1300, or £250 deposit plus installments - SOLD OUT
How do I know the retreat is right for me?
First, I say trust your gut. If this feels like a big, fat yes, something that's going to be really valuable and nourishing for you - great! If you're booking because you have FOMO (fear of missing out) or any kind of fear, really, it's probably not quite right. Also, if you're expecting me to share 10 specific steps to a better business that's going to make you millions, it's probably not for you either.
Is the retreat full of cliques and people who have been before?
The short answer is no. There will be guests who have retreated with me before, and those who haven't. My job is to attract people who are a good fit for this work, and to provide an environment for everyone to connect, belong and thrive. You're probably going to make some amazing connections, and no one is more than, better than or belongs more than anyone else.
Do I need to be really successful / just starting out / an employer to come?
No. Each workshop meets you where you are, whether you're just starting out, about to return to business after some time off, or in your tenth year of turning over seven figures. I encourage anyone with an open mind and desire to grow (whatever that means to you) to come.
Do I have to have a product-based business?
No. I mostly work with product-based business owners because of my background with notonthehighstreet.com. However, I've hosted illustrators, photographers, aromatherapists, coaches and bloggers on my retreats, and they have all found it incredibly helpful.
How do I get there?
Pedington Manor is really handy for anyone driving. It's half an hour from Bristol or Gloucester, and there's plenty of parking. If you're coming by public transport, we can arrange a lift with my team or another guest - just let me know.
What are meals like? Can you cater for dietary requirements?
I believe in really good food, and making sure everyone has comfort around their needs. I'm gluten free, so I know what it's like to worry! I use a specialist retreat chef who cooks all our meals (think homemade granola or eggs for breakfast, soup, salads and sandwiches for lunch, and three course meals that are healthy, natural and seasonal for dinner), and she can cater for almost anything with enough notice. I'll check (several times) for dietary requirements, but you can get in touch when you book, too.
What if I need to cancel?
All tickets are non-refundable. However, I can transfer your ticket to someone else where possible.
Kelly is my bestie, and an amazing support for small businesses. She'll be in our workshops, but will also be around to make sure you have everything you need, to help make the tea, and to talk practical business support.
I can personally vouch for Jennie's skills as a massage therapist. She brings so much physical relaxation to the retreat, as well as her own exquisite essential oil blends. You'll be able to book a massage before or after you arrive.
A talented chef, Hayley will be nourishing us all weekend long. Hayley specifically caters retreats, and will be bringing us lovely breakfasts, lunches and dinners with seasonal food, lots of veg, and tasty treats.
Testimonials
"I was massively inspired by meeting such successful, amazing women who made me think that if they could do it maybe I could too. I remember sitting and just writing a whole stream of thoughts in my notebook and I still go back to those notes sometimes as a reminder. I went home with more purpose and direction than before."
- Rachel Willis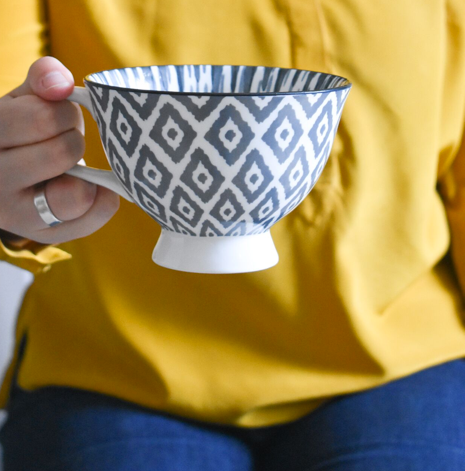 Enter The Forge
Life's too damn short to chase someone else's definition of success. I'm here to give you the courage and tools to forge your own path.