How To Stop People-Pleasing & Run The Business You Actually Want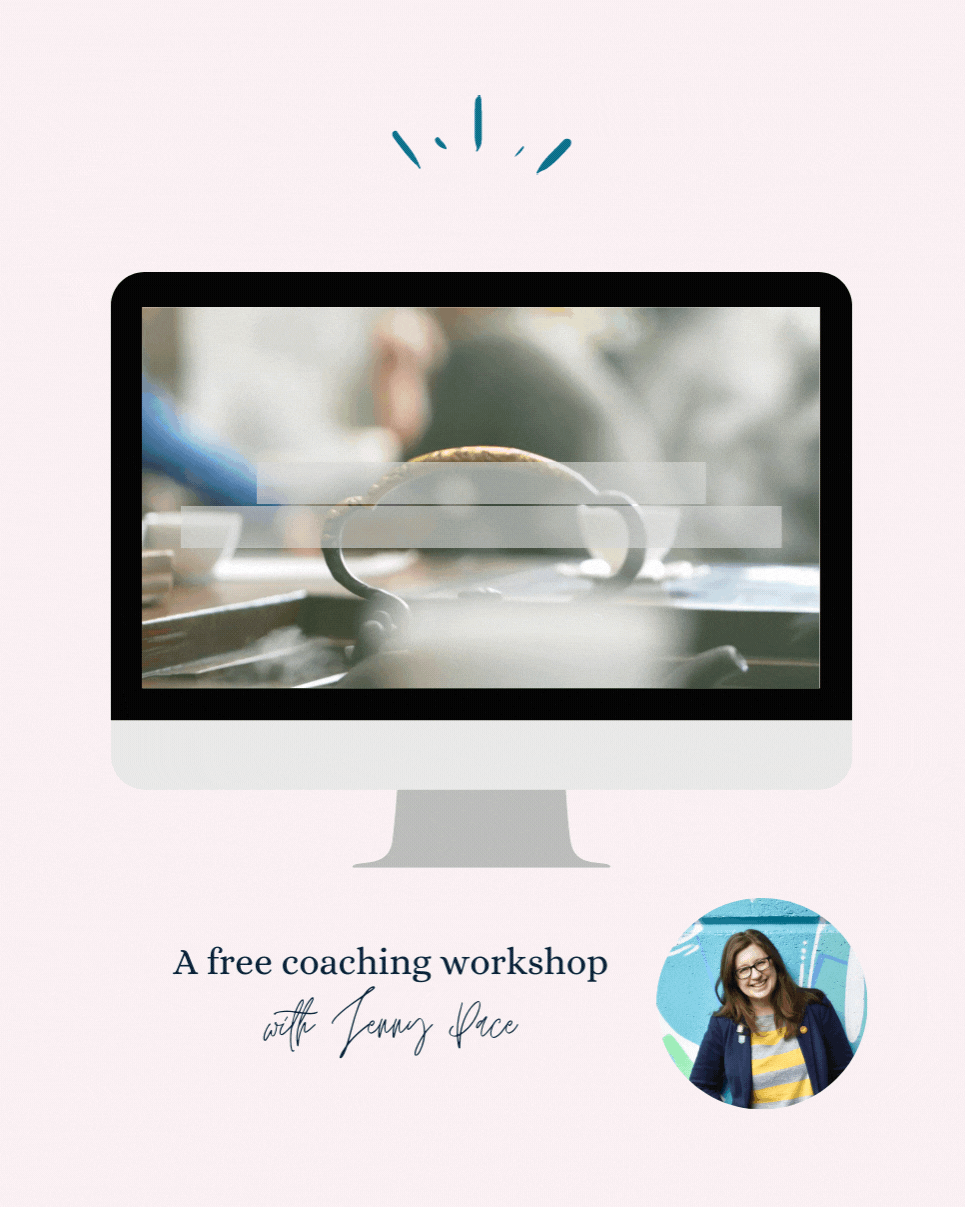 Learn how to say YES to what you want + need to take your business to the next level in my free live coaching workshop.
Join me on Thursday 2 September at 8pm GMT to identify why and how people-pleasing is holding you back to create a unique-to-you plan that allows you to cultivate healthy boundaries and empowers you to create the business you've always dreamed of.
This workshop is designed for creative entrepreneurs who are tired of saying yes to everyone else - and ready to say yes to themselves.
When: Thursday 2 September, 8-9:30pm GMT
Where: a private Zoom
*The session will be recorded and available to re-play on Friday 3 September
Here's the thing. Life's too damn short to be chasing someone else's idea of success.
And I'm here to give you the courage and tools to forge your own path
Imagine if...
You had a to-do list filled with things you're actually excited to do - and very few energy suckers
You never overpaid for shipping again because a customer misunderstood your lead times
There wasn't a pile of emails you don't know how to deal with - because you really want to say no
You weren't working towards the impossible task of trying to anticipate what everyone else wants, but instead focused on your own creative direction
You got to the end of the year feeling really proud of the business you're creating
You felt nourished and empowered in your business, rather than drained and like there's some other boss running things...
All of this is totally possible for you.
Join me for this live workshop to dive deeper into how putting everyone else first is holding you back, so that you can unblock your potential and empower your business.
Here's what you'll learn:
Why we get so caught up in people-pleasing, and what happens when we let go
The difference between good customer service + relationship building, and saying yes to everything
How to cultivate healthy boundaries in key areas of your life and business
How to say no with grace, and powerful ways to put yourself first in order to create the life and business of your dreams
Your unique next steps to stop people-pleasing - and an invitation to find an accountability buddy!
Oh hey! I'm Jenny...
I'm a business coach, change-maker, obstacle-remover and tea drinker. My mission is to empower female founders and creatives to forge their own definition of success.
As a recovering people-pleaser, I've spent plenty of time doing what my followers told me they wanted, or what I thought my friends and family would approve of. And after 7+ years in business, I know at soul level that my vision is the driving force for the success that matters.
In my intimate mastermind, Enrich, we explore people-pleasing and boundaries a lot. It's what women need when they've been in business a few years and have seen some pretty decent success. It's time to check in with your authenticity and your power.
If you're a people-pleaser who's ready to change the game, you're in good company.
You're an ambitious, creative business owner who wants a business and life that feel really good and fulfil you on a soul level
You find your shoulders sinking when you receive orders or requests from your clients or customers, and you're done with that
You find yourself getting caught up in other people's dilemmas, whether it's friends, staff or your small business community
You dither about what to put your energy and time into, wondering what people will think, or what they'll prefer
It's been a while since you felt like you had the business you really dreamed of
This is NOT for you if...
You already have great boundaries in your business, and you never let yourself get overwhelmed with others' requests
You have the confidence to say no with grace and goodwill, even to the most persistent customers
You're not ready to change your belief that you need to please everybody to be successful (I'm not here to argue the point)
Join me on Thursday 2 September at 8-9:30pm GMT