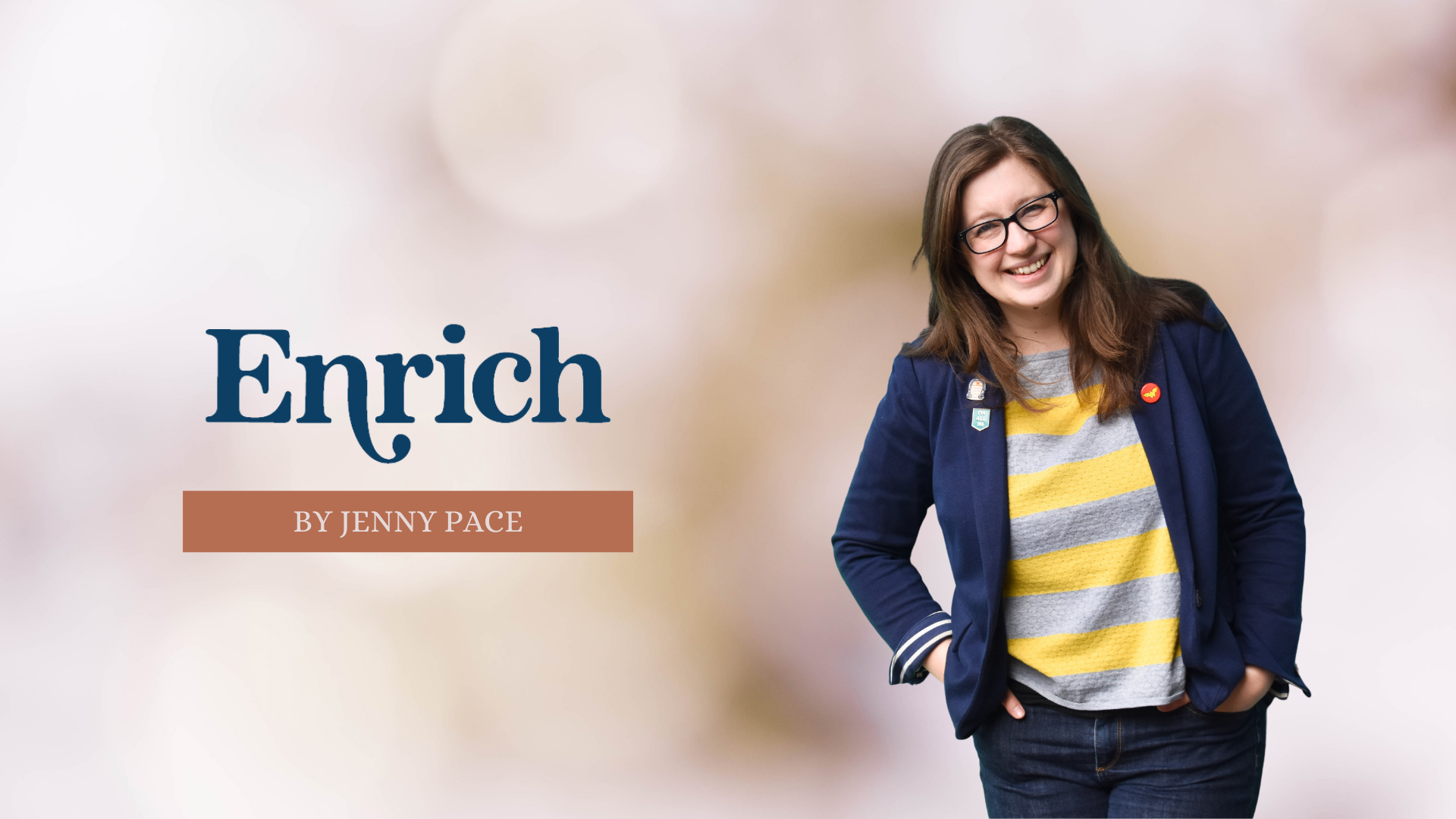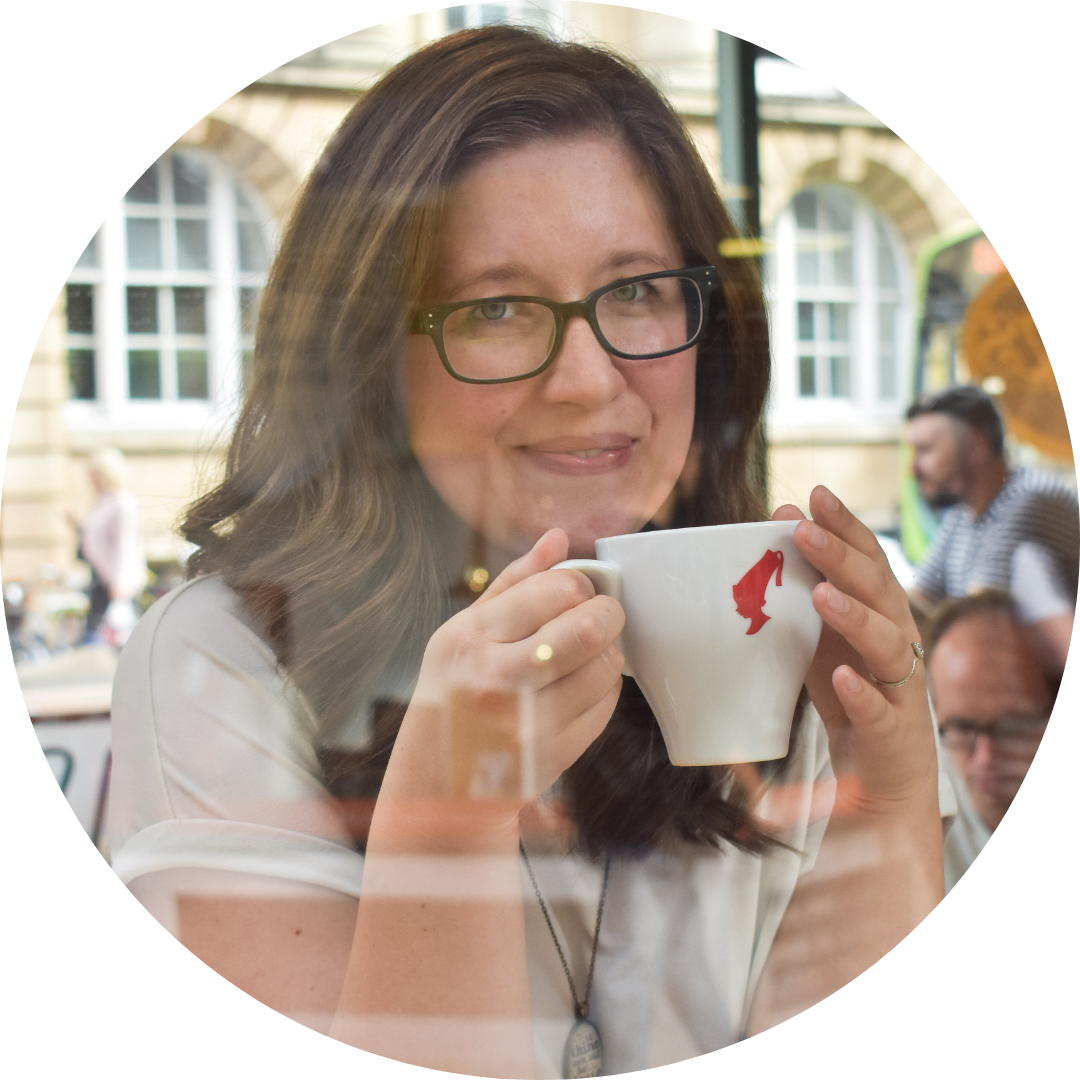 What does it mean to be Enriched?
IT'S ABOUT SO MUCH MORE THAN MONEY-MAKING.
It's about enriching your soul.
It's about enriching your experience.
It's about enriching your customers' lives.
It's about building a business that…
Nourishes you
A business that lifts you up and makes you proud.
Feels like yours
A business that isn't trying to be anyone else's idea of success.
Makes a difference
A business that's a force for good in the world.
When you build from an Enriched place, your energy and time are focused on what truly serves you and your business
And when your energy and time are focused, you become able to dance with opportunity and fully express your creativity through your business
No more offering things you don't want to do
No more avoiding customer emails because you're not sure what to say or charge
No more wrangling with a too-heavy to-do list
No more trying to be someone you're not in order to be "successful"
No more knee-jerk marketing or pivoting because of The Fear

This soul-enriching, intimate group mastermind is about guiding you back to authentic alignment and flow in business and life.
You didn't start your business to do what everyone else wants you to do. And you aren't meant to be burntout or overwhelmed to make it work.
Let me show you what's possible for you…
(lights a gorgeous candle, rolls on some essential oils, sips tea, fires up the laptop)
The online space has a way of making you feel like you need to keep up with every trend, make something new every 5 minutes, compromise what you really want for what you "should" do, and work within a very limited scope for customer service, success, and satisfaction.
But the truth is… in my own business and in my clients' experiences, what feels good but looks unexpected has always been more aligned.
My business is more successful because I focus on authentic alignment over surface-level wins:
Developing a business based on values, purpose and meaning
Prioritising creativity over cookie-cutter offerings
Realising that heart, soul, and energy matter more than slogging away
Building offers that make the world a better place
Creating an atmosphere of true growth and support
Integrating self-knowledge, spirituality, and business
Take your business from kinda successful (but hard and a little disconnected) to flourishing and fully aligned
Enrich will help you connect even deeper with your vision, what you really want, and empower you to put it into action in a way that plays to your strengths.
After all, you want to build a business that matters, right?
Bring your gorgeous soul over to Enrich
This is the deep level coaching you need if
You want to work with your strengths and your energy instead of against them
You want to feel in flow and alignment with your business goals, rather than struggling or forcing them
You want to create more, and worry less
You want connection - with your customers, your brand, your offerings, your family and community
You want to be known for your creativity and contribution - finally
6 months of soul-enriching coaching and support,
designed to shift your energy for the long-term
Enrich your bank account
By shifting your energy, discovering what makes you tick, and planning accordingly, you'll start to attract more money, high-paying clients and customers, and structures that support more profit for less stress.
This isn't just about the bottom line, but it is about creating sustainable wealth for you and your family.
Enrich your experience of running a business
You might already have money flowing, but do you have energy, time, and wellbeing, too? Running a business can have its moments, but you don't have to operate at burn-out 24/7. Let's make it more enjoyable, more meaningful, and less angst-ridden to run your business.
Think more time to be creative, more time off, and a huge sense of satisfaction.
Enrich your customers' lives and experiences
You're here to make the world a better place. And so much of that comes from the flow of energy between you and your customers. We'll work on your unique blueprint for improving and lightening the lives of your customers through your offerings and your presence.
It's time to step into your light, and shine brightly.
Yes, I want to feel more Enriched!
3 MONTHLY PAYMENTS OF
£600
Pssst! Hey, earlybirds! You can save £300 on Enrich right now until 3 September. Use code ENRICHEARLY at checkout...
Ready to see the curriculum and call times?
Follow me! The Enrich Curriculum & Coaching Calls
Month One: September
Discover the foundations of Enrich: What are your beliefs about your business and yourself? Where are you getting stuck?

Energise your mindset for the coming months, including a review of your relationship with money

Empower your business by aligning your spiritual practice with your business; I'll show you how to shift your energy, and how I listen for messages from the Universe

Uncovering the one-of-a-kind values, vision, and mission behind your business to create a blueprint of a "house renovation project" for your business
Timing
Welcome Call: Tuesday 14 September, 1:30-3pm

Weekly Calls: Tuesdays 1:30-3pm

Optional: Live card readings Thursday 16 September, 8-9:30pm

Daily prompts in our private Voxer group chat
Month Two: October
Revolutionise your processes, timetable, and energy by learning more about yourself. We'll dive into your personality type, tendencies, and strengths to unlock more energy within your day-to-day schedule.

Nourish your bank account with a timely review of your customer experience and touch points before we get to the busy Christmas season

Cultivate rituals that support you and the success you're creating - get ready to let go of what you thought you needed and discover what actually works
Timing
Weekly Calls: Tuesdays 1:30-3pm

Optional: Live card readings Thursday 21 October, 8-9:30pm

Daily prompts in our private Voxer group chat
Months Three & Four: November & December
Integrate your Enrich mindset with the busy time of year, while receiving daily support from me

Discover how success can flow, even at Christmas, and build a new level of authentic alignment

Practice daily and weekly practices that take 2-20 minutes and enrich your experience as well as your business
Timing
Weekly calls are replaced by calls on request: I'll run a live call if anyone needs it on Tuesdays at 1:30pm

Optional: Live card readings Thursday 18 November, 8-9:30pm

Daily prompts and voice note support in our private Voxer group chat
Month Five: January
What's your Zone of Genius? And what do you REALLY want? We'll integrate all you're learning about Enrich with your vision and your purpose.

What are your Upper Limit Problems? Where do you hold back, trip yourself up, and get distracted? Let's see them so we can practice courage and explore growth.

What's opening up for you? What are you being pulled and called towards?
Timing
Weekly Calls: Tuesdays 1:30-3pm

Optional: Live card readings Thursday 20 January, 8-9:30pm

Daily prompts in our private Voxer group chat
Month Six: February
Review your house renovation and take the time to plan the next phase of your project

Breathe fresh air into your routines and time management so that you're able to follow your energy from a place of strength and groundedness

Implement your self-knowledge on a deeper level to banish the beliefs that hold you back and embed the nourishing practices you cherish
Timing
Weekly Calls: Tuesdays 1:30-3pm

Optional: Live card readings Thursday 17 February, 8-9:30pm

Daily prompts in our private Voxer group chat

Closing Call: Tuesday 22 February
Wait, that's not all...
I have beautiful bonuses for you!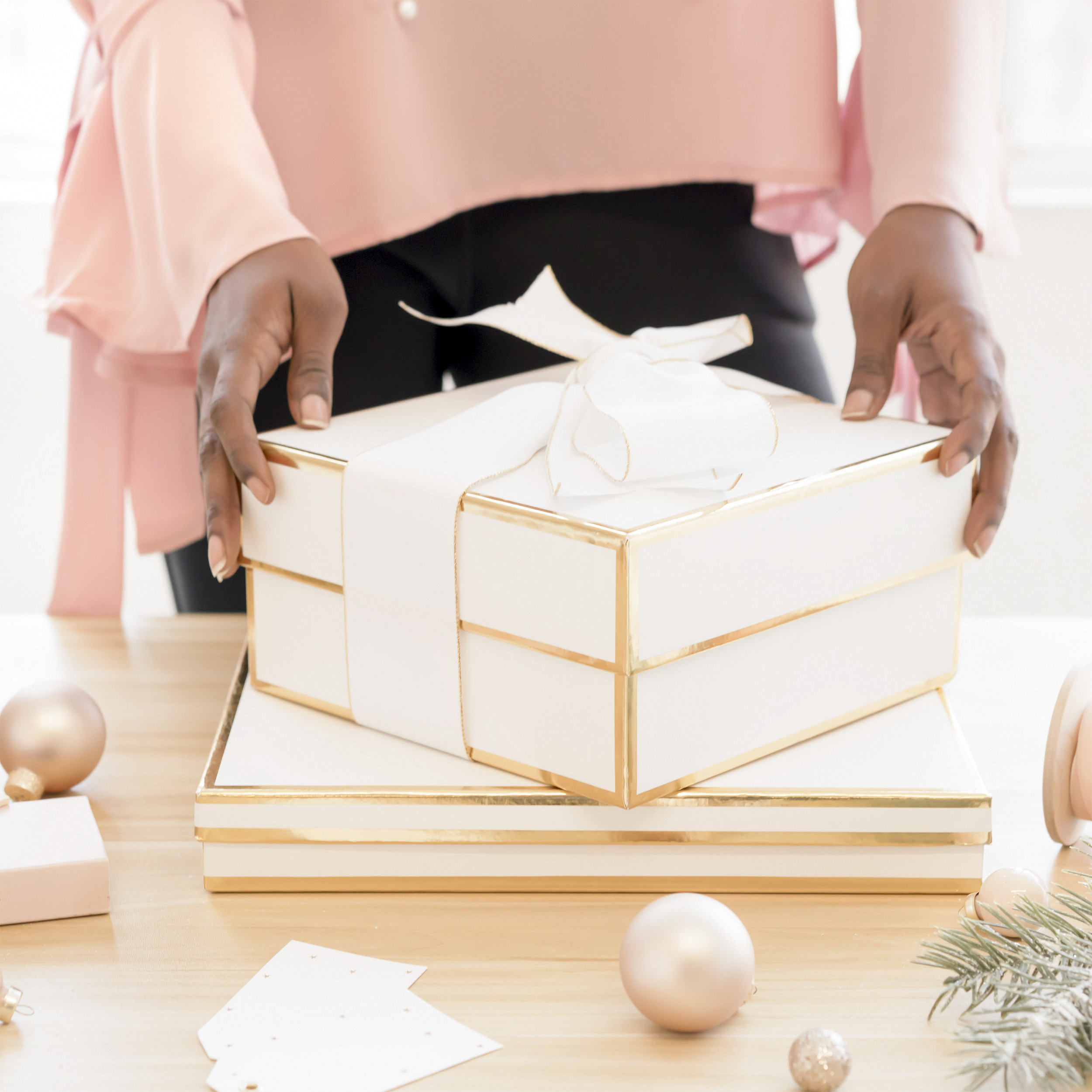 Curated care packages
Feel nurtured and enriched from day one with a carefully curated care package, full of luxurious notebooks, candles, affirmation cards, essential oils and more to support your journey as an Enriched businesswoman.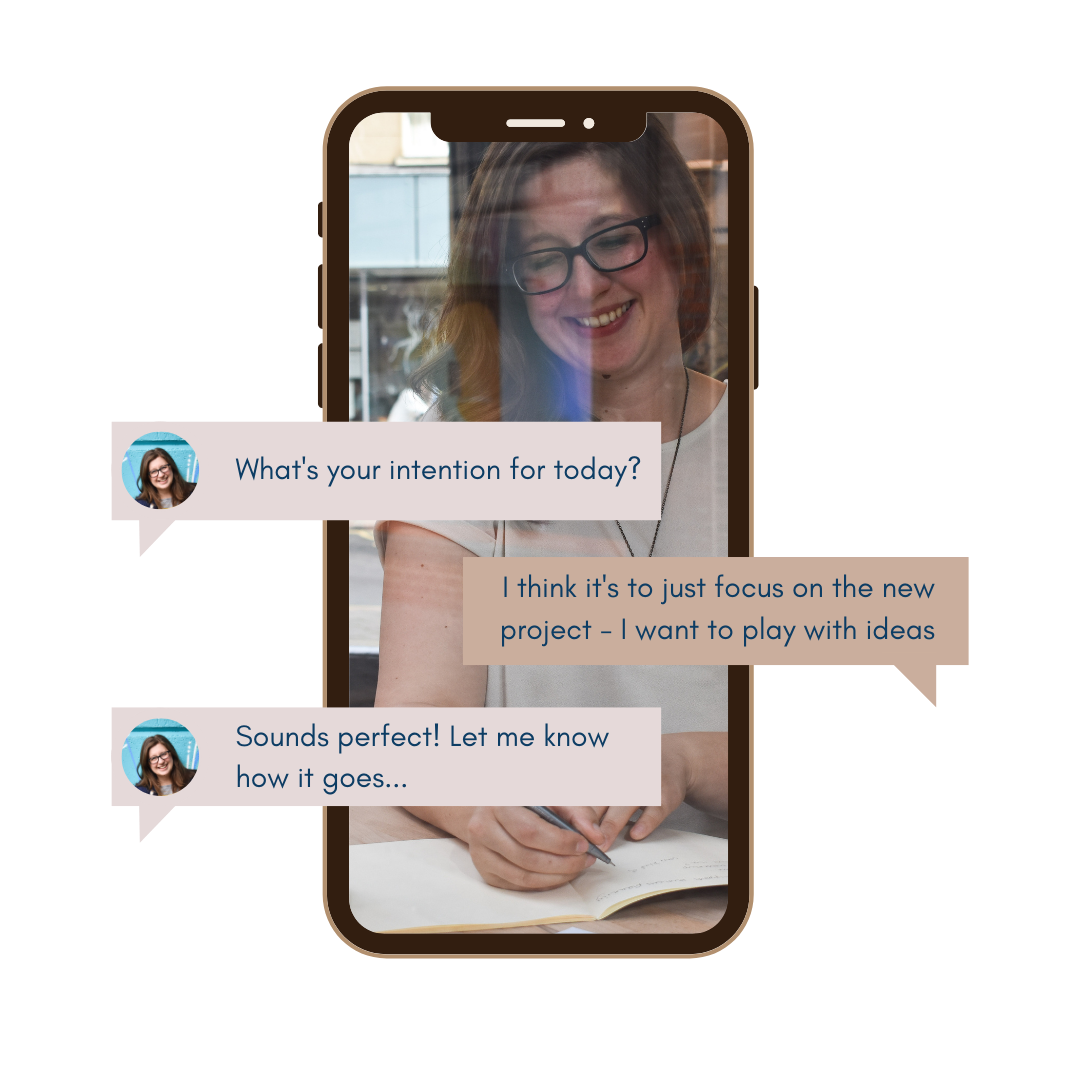 Private group chat on Voxer
Voxer is a chat channel, a bit like Whatsapp, where we can enjoy a focused and distraction-free space to support your progress and the coaching in our live calls. I'll share daily weekday prompts to keep you connected with your deeper and higher purpose.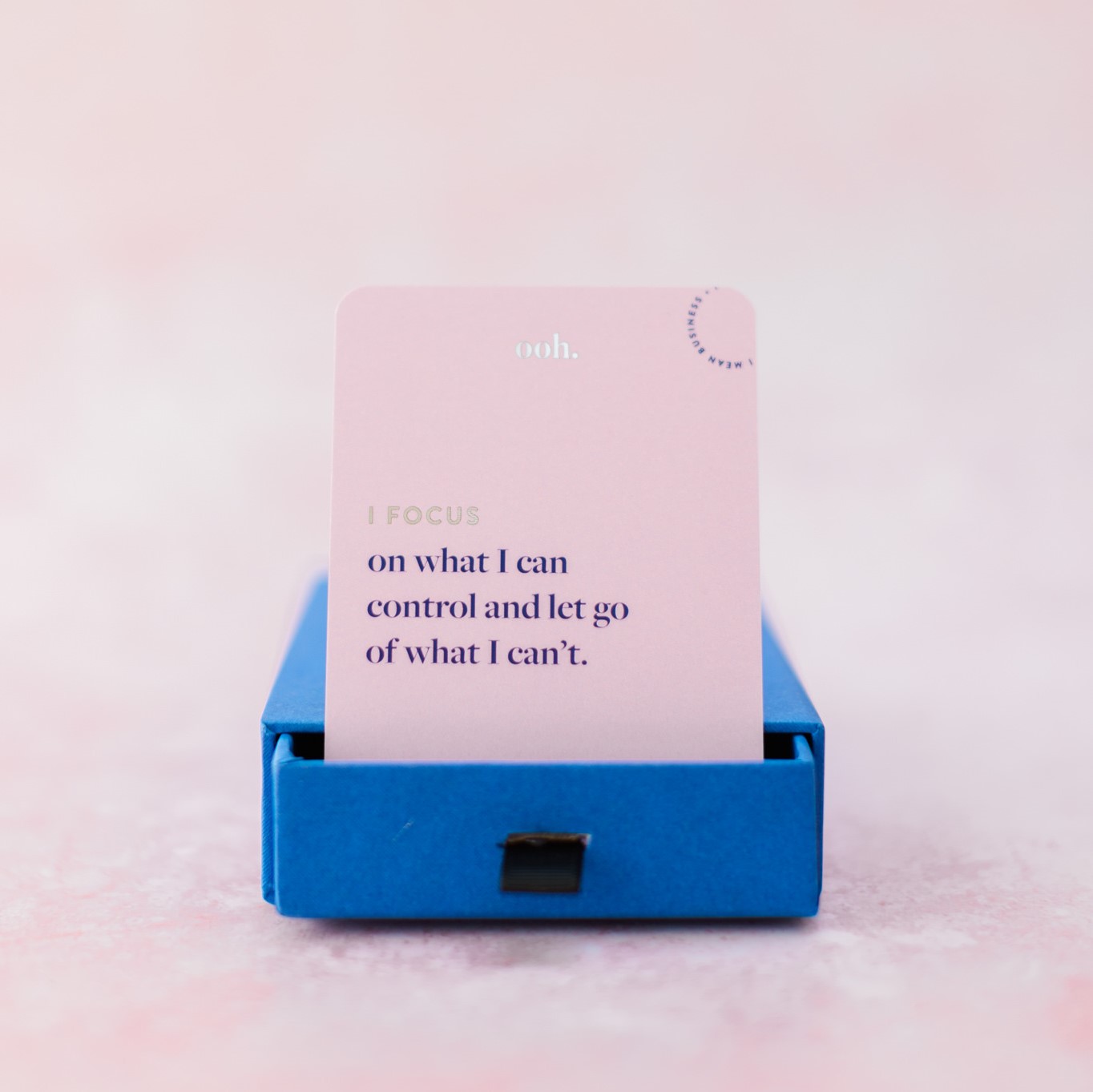 Monthly card readings
I love using affirmation and tarot cards to cut through the jibber-jabber of monkey minds and connect with the wisdom the Universe has to offer. Yes, it's a little woo-woo, and no, you don't need to be afraid of this. They're optional but highly recommended.
Testimonials
"Jenny, you're the perfect balance of woo-woo and practical for me." Lucy Lucraft, freelance journalist and podcast producer
Yes, I want woo-woo and practical!
3 MONTHLY PAYMENTS OF
£600
I love the deep transformation of actual coaching
And there are plenty of "coaches" out there who don't do what I do
Savvy strategy? Yep, I've got a few ideas up my sleeve, but I also focus on the HOW of uncovering your own strategy-building system.
Hustle hard? Not for me. I love to cultivate humanity, to lean into the game-changers of focus and self-awareness, and to grow in alignment with the speed of soul.
Meeting you where you are. This is such a high value for me. You don't need to be 1000% ready. You don't need to have already done x, y, or z. You can slip and stumble, and that's part of the process.
Deeper listening. I'm trained to hear and see what's coming up, what's under the words you say, and reflect back the opportunities for healing, learning, changing for the better.
The people I've worked with have gone onto:
Move from procrastination to productivity
Break through their fear and doubts to listen to their heart without fear
Streamline their processes to create more time to spend with family, without impacting profits
Reposition their business in a way that brings in the projects that give maximum joy
Feel truly successful in a meaningful way for the first time in their life
3 MONTHLY PAYMENTS OF
£600